Featured background image by: Akira Yasuda, wallpaper by www.de-mon.es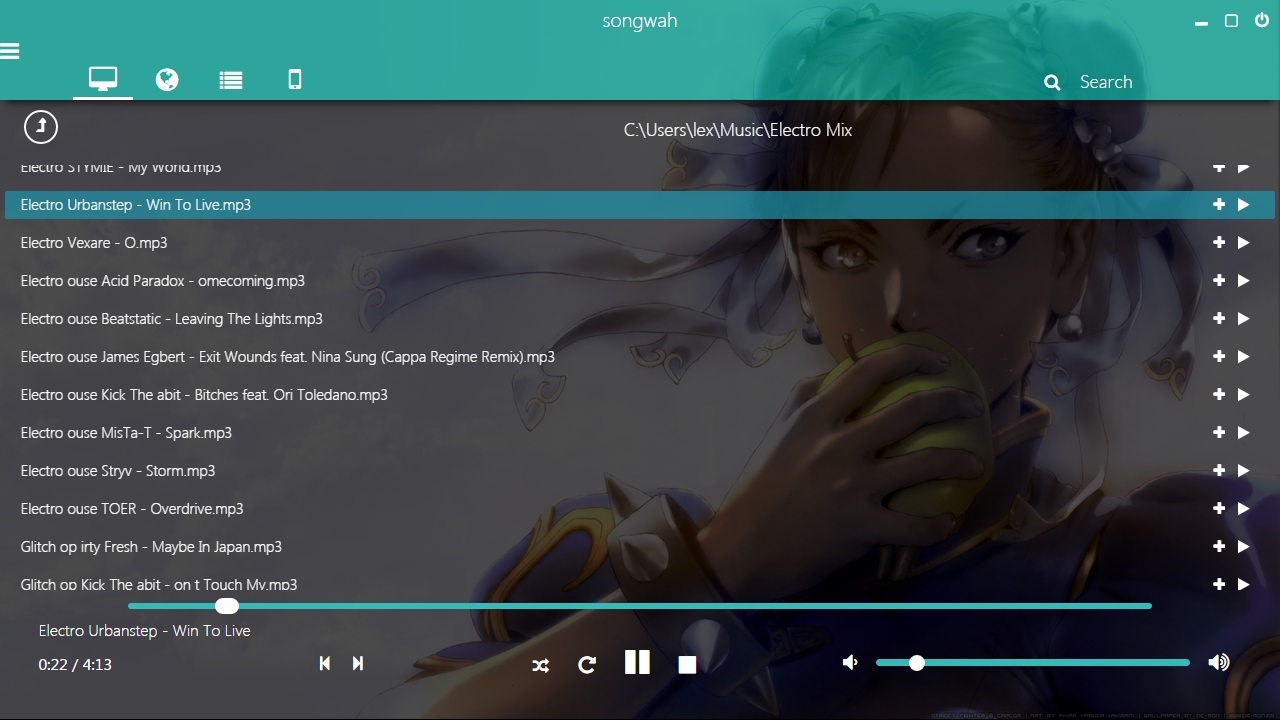 Powered by HTML5 and asynchronous technology, Songwah brings the enjoyment of all your favorite music to a single hub, while being...
Fast
Customizable
forever
Download
Features
Play music files saved on your PC, YouTube or SoundCloud
Connect your YouTube or SoundCloud accounts for customized playlists
Stream music from your mobile device
Extremely fast and seamless browsing of your saved music files
Simple and clean user interface with color customizations
You can contribute too!
Feel free to make suggestions of things you'd like to see in Songwah, your feedback is always welcome! See the bottom of this page for submitting feedback.

For developers, Songwah is also open source, so feel free to visit the Github GitLab page at the bottom.
Downloads and Stuff
Current version: 1.0.2